Top Stories: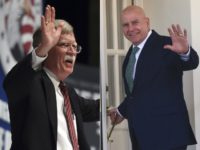 President Donald Trump announced on Thursday that he is appointing Amb. John Bolton as his new national security advisor, ending weeks of speculation he would be tapped for the job.
Posted on 22 March 2018 | 6:50 pm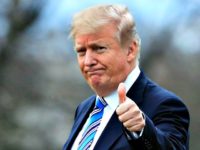 The House Intelligence Committee voted on Thursday to approve their final report on Russian meddling in the 2016 presidential election and alleged collusion, sending it to the Intelligence Community for it to be reviewed and declassified for release to the public.
Posted on 22 March 2018 | 6:03 pm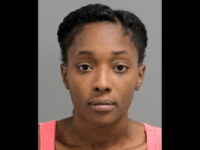 A woman has been arrested on Wednesday in Raleigh, North Carolina, and her child taken into protective custody after a Facebook video of the baby smoking went viral, police said.
Posted on 22 March 2018 | 5:53 pm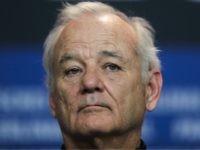 Comedian Bill Murray's clumsy attempt to glorify the Parkland gun control activists by comparing them to Vietnam protesters was shockingly ignorant and insensitive for an elderly man who was actually alive during the Vietnam War aftermath and the Cambodian genocide. The truth of that history provides a powerful argument against gun control fantasies.
Posted on 22 March 2018 | 5:06 pm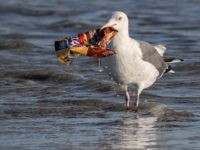 The Great Pacific Garbage Patch now consumes a whopping 600,000 square miles of the Pacific Ocean.
Posted on 22 March 2018 | 4:52 pm
---
Weather:
Youngstown, Ohio

Lat:

41.10N,

Lon:

80.65W




Wx Zone:

OHZ033

ICAO Used:

KYNG
Current Conditions


Updated: 7:51 PM EDT THU MAR 22 2018

Sun & Moon Information:

Partly Cloudy

33°F

| | |
| --- | --- |
| Humidity: | 54% |
| Wind Speed: | NW8.1MPH(7KT) |
| Barometer: | 30.18 in. |
| Dewpoint: | 18°F |
| Heat Index: | 33°F |
| Wind Chill: | 26°F |
Forecast for Youngstown, Ohio:




Dated: 646 PM EDT THU MAR 22 2018
TONIGHT
FRIDAY
FRIDAY
NIGHT
SATURDAY
SATURDAY
NIGHT
SUNDAY
Mostly
Clear
Partly
Cloudy
Mostly
Clear
Partly
Cloudy
Partly
Cloudy
Mostly
Sunny
Lo: 20°F

Hi: 35°F



Lo: 19°F

Hi: 41°F



Lo: 20°F

Hi: 40°F



---
Sports:

Bills receiver Zay Jones won't face criminal charges for a naked, bloody incident, of which video surfaced earlier this week.
Posted on 22 March 2018 | 8:26 pm
Stephen Curry will play in low-tops for the first time since having his own Under Armour signature line of sneakers.
Posted on 22 March 2018 | 7:41 pm
Eric Reid, who said last week that his protesting during the national anthem is why he remains a free agent, says he intends to "take a different approach" to his activism and doesn't plan to protest in the upcoming season.
Posted on 22 March 2018 | 6:34 pm
The Spurs held a players-only meeting after Saturday night's victory over Minnesota to implore All-NBA forward Kawhi Leonard to return to the lineup and help the team in its push for the playoffs, league sources told ESPN.
Posted on 22 March 2018 | 6:25 pm
Kostas Antetokounmpo, a redshirt freshman at Dayton and the younger brother of Bucks All-Star Giannis Antetokounmpo, will enter the NBA draft, according to a source.
Posted on 22 March 2018 | 5:28 pm
---
Browns:

From growing up on farm in rural California to the University of Wyoming, quarterback Josh Allen has made his name working and developing out of the limelight. Now he wants to prove he has the tools, skills and drive to take center stage for an NFL team.
Posted on 22 March 2018 | 1:25 pm
Former USC quarterback Sam Darnold shows off some on-the-move throws while the "Path to the Draft" crew looks on in the rain.
Posted on 22 March 2018 | 9:14 am
Get to know Oklahoma quarterback and top draft prospect Baker Mayfield.
Posted on 22 March 2018 | 9:10 am
Former Browns kicker and punter Don Cockroft recalls his favorite game of his 13 year career.
Posted on 22 March 2018 | 7:00 am
The "Good Morning Football" crew debates if the Cleveland Browns should draft USC quarterback Sam Darnold with the No. 1 overall pick in the 2018 NFL Draft.
Posted on 21 March 2018 | 9:38 am
---